STOCKHOLM, 2018, Oct. 16 – With the coordination of the Sweden-China Entrepreneur Association, Shenzhen Civil Affairs Bureau Director General Liao Yuanfei led a delegation to visit an elderly center in Sweden on Tuesday.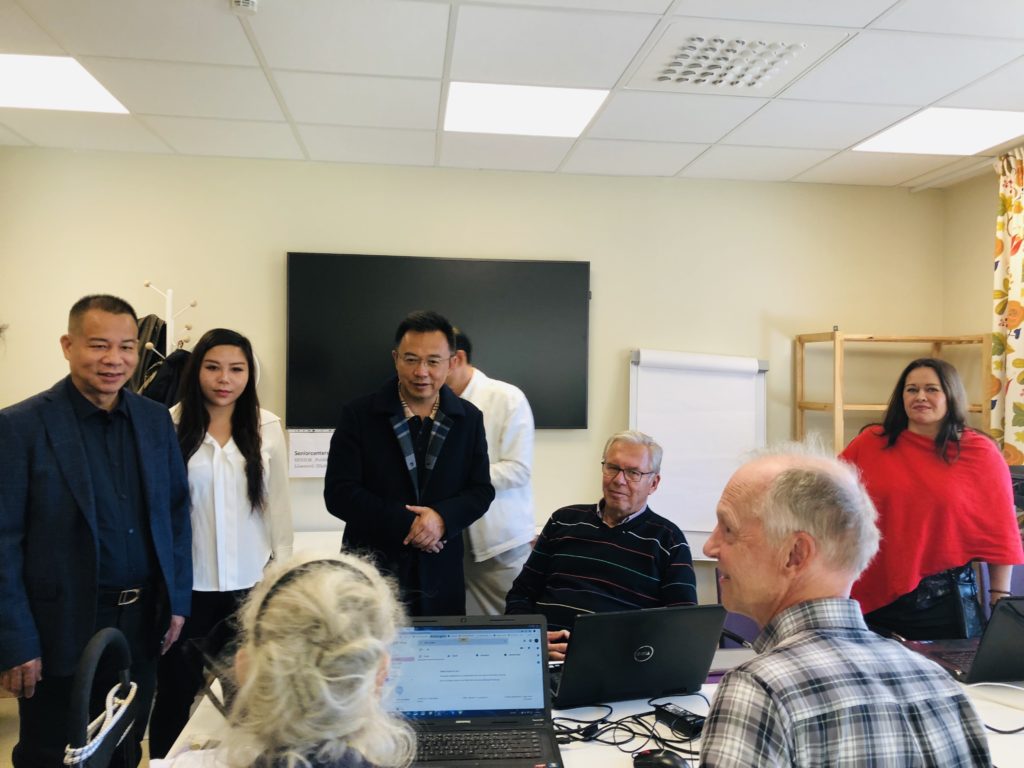 With the company of Zhang Shaobin, President of Shenzhen Kong Wah Real Estate Group, Zhang Luping, Executive President of Sweden-China Entrepreneur Association and General Manager of Nordic Innovation Center, the delegation visited Taby Elderly Center and listened to a presentation by Kerstin Torkelsson, who is in charge of social affairs in Taby Municipality.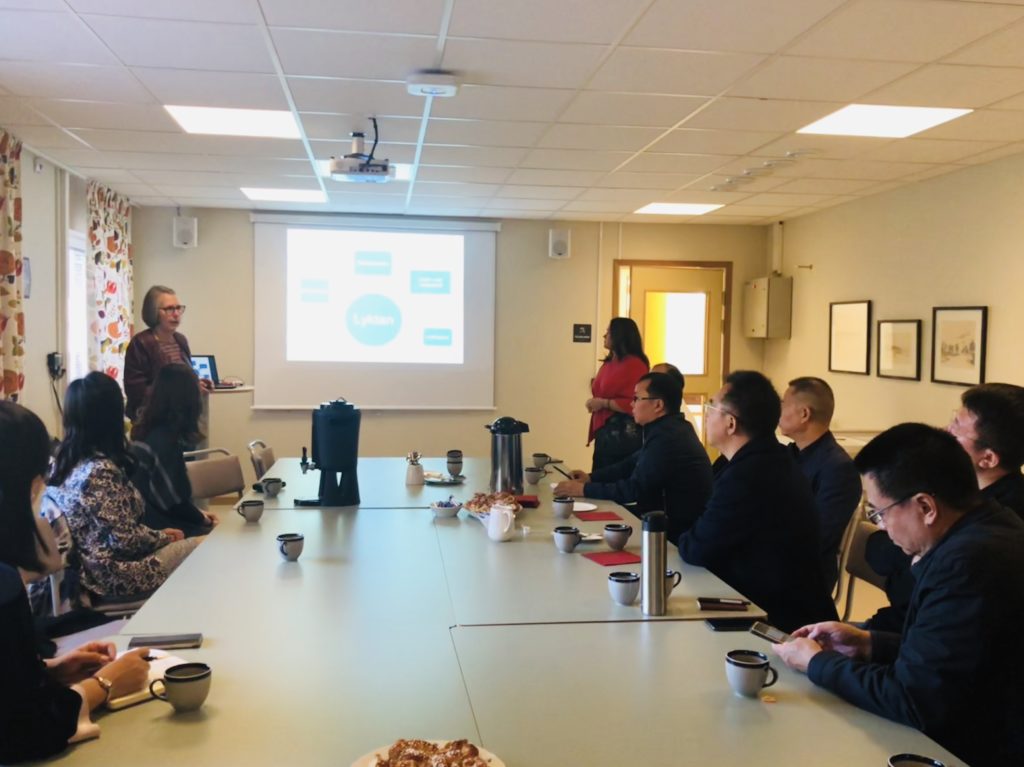 Torkelsson talked about how Swedish government and the elderly center take care of the elderly people and Swedish elderly care system.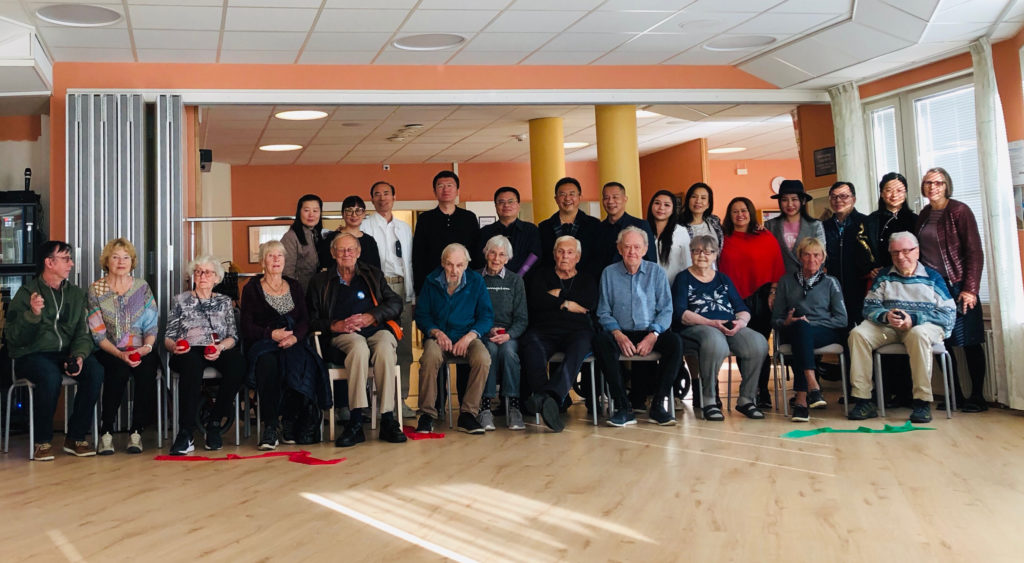 After listening to the presentation, Director General Liao also invited the Swedish side to visit Shenzhen to exchange ideas and experiences. The delegation members also took a photo with the elderly people in the center.
Other members in the delegation are Mr. Wu Yuanxiang, Office Director, Civil Affairs Bureau of Shenzhen Municipality,Mr. Ma Li,Member of the Standing Committee under the District-Level Committee, Mr. Wen Shixiang,Director General of Longgang Branch, Civil Affairs Bureau of Shenzhen Municipality, Ms. Shen Ru,Vice Office Director, the Office of Working Committee on Aging of Shenzhen Municipality, Ms. Ma Jing,
President of Shenzhen Longhua Silver Industry Association and Mr. Xu Jinguang, Chairman of the Board, Shenzhen IMT Industry Group Company Limited. Ms Lisa Nilsson also accompanied the delegation to the Elderly center.
http://www.greenpost.se/2018/10/16/shenzhen-civil-affairs-bureau-director-general-liao-yuanfei-visits-swedish-elderly-center/?from=singlemessage&isappinstalled=0