STOCKHOLM, 2018, April, 23 — Swedish-Chinese Entrepreneur Association's Chief Executive Officer Zhang Luping signed a Memorandum of Understanding  on cooperation with Su Yan, director of Foshan Business Bureau in Stockholm on April 20.
Mayor Zhu welcome all to visit Foshan, the third largest city in Guangdong province, the vanguard of China's reform and opening up begun in 1978.
Joana Wang gave a brief introduction about SCEA aiming at serving as a bridge between Sweden and China.
Zhang Yi, vice president of Swedish Chinese Federation was also present at the meeting.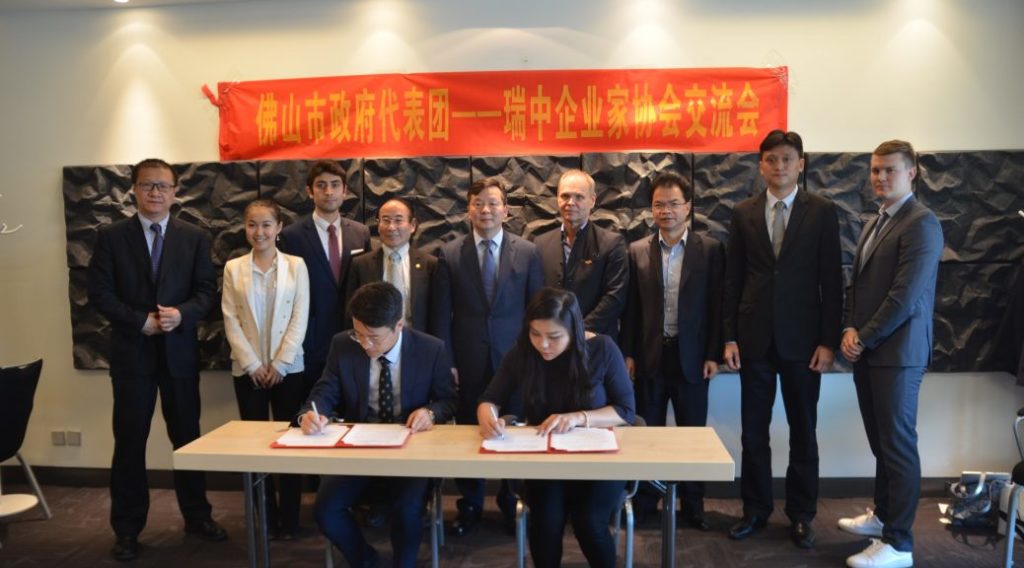 Finally Zhang Luping and Su Yan signed the MOU on bilateral cooperation in exchanging business and trade information and providing assistance for each other when needed.
By Xuefei Chen Axelsson , Greenpost
http://www.greenpost.se/2018/04/23/scea-signs-mou-with-foshan-business-bureau/